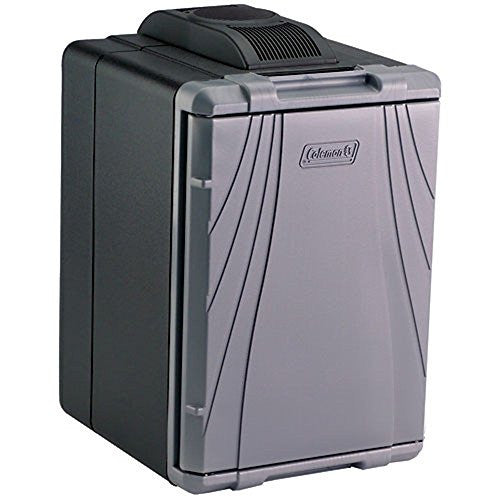 Coleman PowerChill Thermoelectric Cooler with Power Supply (40-Quart)
ATA INTL, CORP
Regular price $160.00 $110.06 Sale
Brand: Coleman
Color: Silver
Features:
Portable thermoelectric cooler ideal for camping, dorm rooms, and more
40-quart interior holds up to 44 beverage cans in addition to snacks
Plugs into any vehicle's cigarette lighter .
Redesigned motor cools contents down to 40 degrees F below outside temperature
Adjustable door opens to left or right; measures 15 x 21.75 x 17.125 inches (W x H x D)
Manufacturer Parts Warranty Description: Parts
Details: Perfect for the office, dorm, RV, truck or car, the Coleman PowerChill Thermoelectric Cooler is fully portable, plugging into your vehicle's cigarette lighter. The PowerChill's new motor design provides quiet, long-lasting performance, cooling the contents down to 40-degreeF BELOW the surrounding temperature. The PowerChill is designed with many convenient features, including a patented, adjustable door that can open on the right or left side. The cooler can be used in two positions, either as an upright or a chest cooler. An adjustable shelf divider helps keep things organized inside. The PowerChill Cooler's molded handles make it easy to lift and carry.